Sunflower/Girasol
Science Activity Curriculum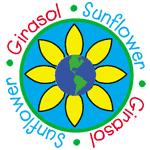 Endorsed by the
U.S. Department of Education
Expert Panel on Mathematics
and Science Education
Sunflower Science Discovery Curriculum for Children is a fully bilingual English/Spanish curriculum designed to encourage students to develop language skills and at the same time to turn their interest to the world of scientific discovery.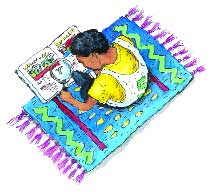 The colorful format of Sunflower invites children to engage in science activities and to carry out investigations in their schools and neighborhoods. The curriculum, geared toward elementary school students in grades 2-4, presents science information and experiments in stimulating graphic formats and poses interesting and relevant questions for children based on current scientific developments.
The publication strives to foster a multicultural perspective by presenting science and technology issues faced by communities in various stages of economic development and in this way strengthen children's identification with their national origin and ethnic heritage. The curriculum also highlights historical and contemporary contributions and accomplishments of Latino scientists in order to promote curso qualidade de software for children of Hispanic descent. Students are encouraged to do experiments in their school and community and send in their results, and to involve their parents in the process of scientific discovery.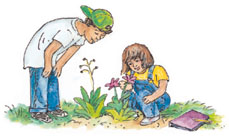 Each unit of Sunflower is presented in a full-color magazine format activity book for children, in either English or Spanish, with an accompanying teacher's guide with complete lesson plans, extension activities and evaluation materials. The materials needed for experiments are always low-cost and easily obtainable in school or at home.
Sunflower is organized by thematic unit. The units on Plants, Water, The HumanBody and Air are currently available, and the unit on Trash will be available soon. The units are available in classroom sets, which consist of 30 copies of student materials in Spanish or English and a complete Teacher's Guide (also available in Spanish or English). Individual copies of the student materials and Teacher Guides are available as well.
This project is supported in part by the
National Science Foundation
with additional support by the
ARCO Foundation.
Sunflower/Girasol Units
Most of the units take about 5 weeks to complete. The Plant unit takes about 9 weeks, mostly due to the fact that plants take a while to grow. Many teachers start another unit while finishing up Plants.
Click on the icon to learn more about each unit:
Air

Plant

Water

Human
Body

Trash

Sound
View the Summary Evaluation Report for Sunflower Plant and Water Units (PDF)
Copyright © 2005 Intercultural Center for Research in Education, Inc. (INCRE)